Friday, April 25
There are many reasons to be proud of being a Filipino. One of the characteristics which make Filipinos exceptional is our positive outlook in life despite the adversities that we encounter. In the past few years, we have witnessed how different typhoons devastated some places in the Philippines. Many of our fellowmen lost their homes, properties, families and their lives. However, after everything they've been through, we can still see them smile as they face their problems. Another reason to take pride of being a Filipino is our ability to be generous to other people. Filipinos are always known to their helping hands to those who are in need. 
And the most special trait that I love about Filipinos is our close family ties. We always share a deep love and connection with our families. In fact, our families have always been (and will always be) our top priority.
PLDT, the number one home broadband, knows how each and 
everyone
 of us value our family. So they are bringing the chance to enjoy 
"Limitless sharing with the strong reliable family-sized connection."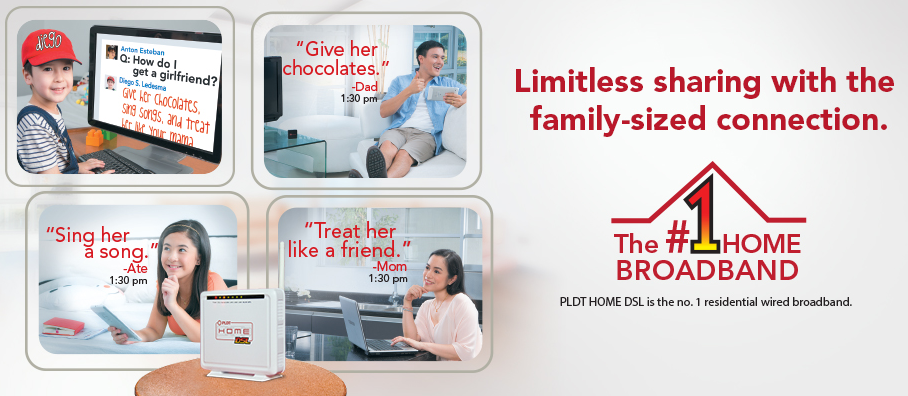 No comments