Let me start by asking how far have you gotten in accomplishing the resolutions you made for the New Year 2014? At what stage are you in completing the promises you made to yourself last January 1st? Remember, a few weeks ago, you might have said something to yourself along the like that 2014 is going to be a productive and better year not only for you but for all the people surrounding you? Maybe you promised to be more patient or understanding in 2014, to make things happen or to finally follow your dreams? It may also be simple such spending time with your friends more often than you did in the previous years or read a certain number of books before the year ends. Whatever it is that you promised to accomplish this year, always remember that you can do it!
Stop making excuses and start sticking to your promise!
One of my resolutions for this year is to start reading more non-law school books. For some doing this may come in easy, in my case, it is a luxury.
I have to trade many things in order to achieve this specific goal. First of all, I feel like 24 hours a day are never enough to accomplish all my tasks, especially when there are many demands at school. To pleasure read means to give up some of my precious study hours. Not to mention the mountain of books I'd have to carry around with me! To make it easier, I downloaded some applications in my iPhone which will make pleasure reading easy and convenient.
Below is a list of the apps I find useful in accomplishing my goal for the New Year.
1. iBooks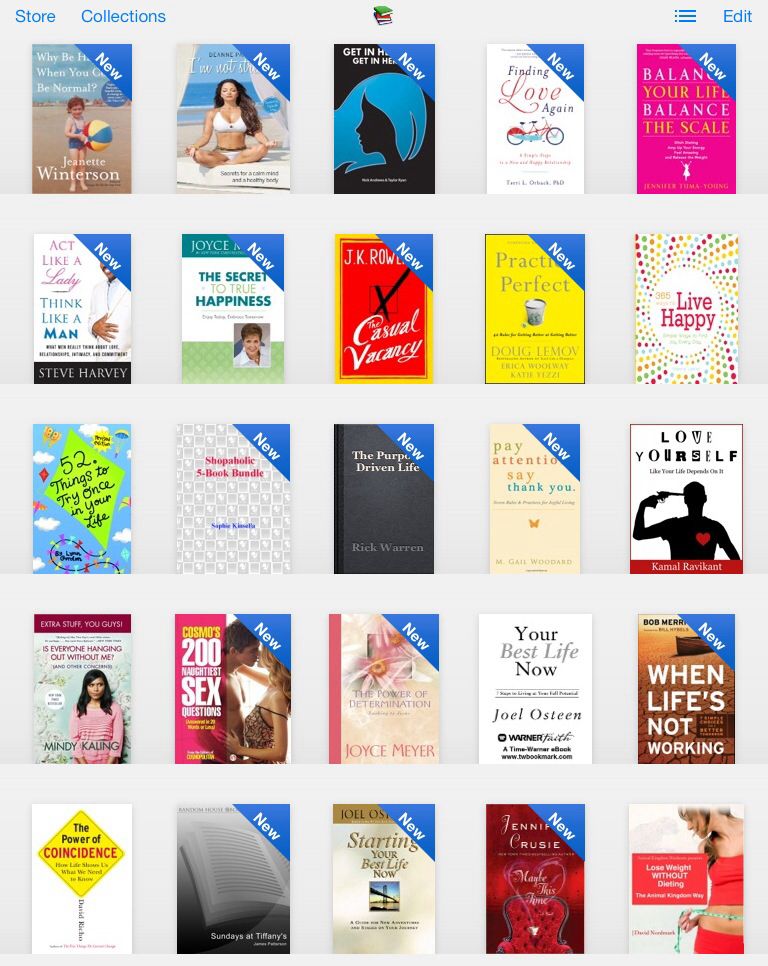 This is the most-used application in my iPhone. I have been using it for a long time already to help me store my ebooks and highlight my favourite quotes from different reading materials. I like using iBooks because it is undeniably user-friendly. Organizing my files is easier with the use of this app. For example, I can put all Paulo Coehlo books in one folder, Nicholas Sparks's novels in another folder and so on. Placing all my books in their right "Collections" folder is easy as 1, 2, 3 with this app!
iBooks also allows me to keep track of all the books I've finished for a certain period. What I did was to create a folder named "DONE" where all my finished eBooks are placed. This way, I can keep count of how many books I have read for the year.
2. Zinio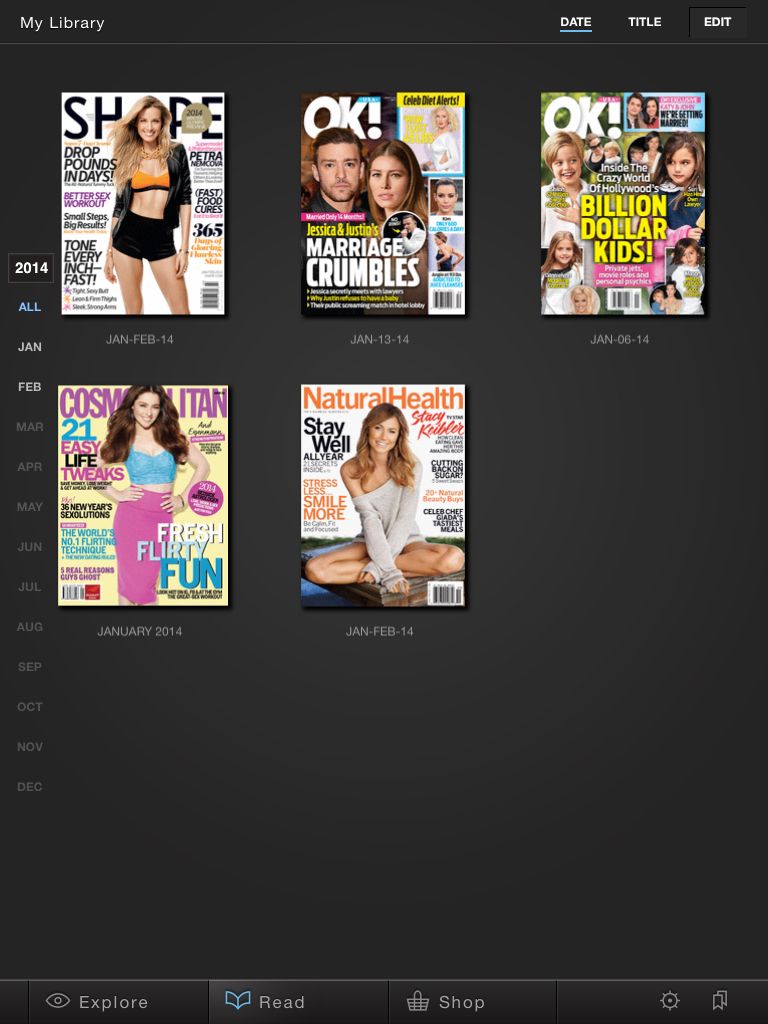 I also love reading magazines. At the start of every year, I usually scout for promotions and discounts for magazine subscriptions. There are times when I get lucky and score free annual subscriptions. Most of the time, I also avail of the 50% deals in digital subscriptions. This is a good way to enjoy my favorite mags without spending much.
All my subscriptions are made and purchased via Zinio.com. Aside from the magazines, there are also books available at Zinio, both paid and priced. The nice thing about this well-known site is that they have an app on the AppStore which can be downloaded for free. Therefore, I can read everything stored in my Zinio app anywhere I go and anytime of the day.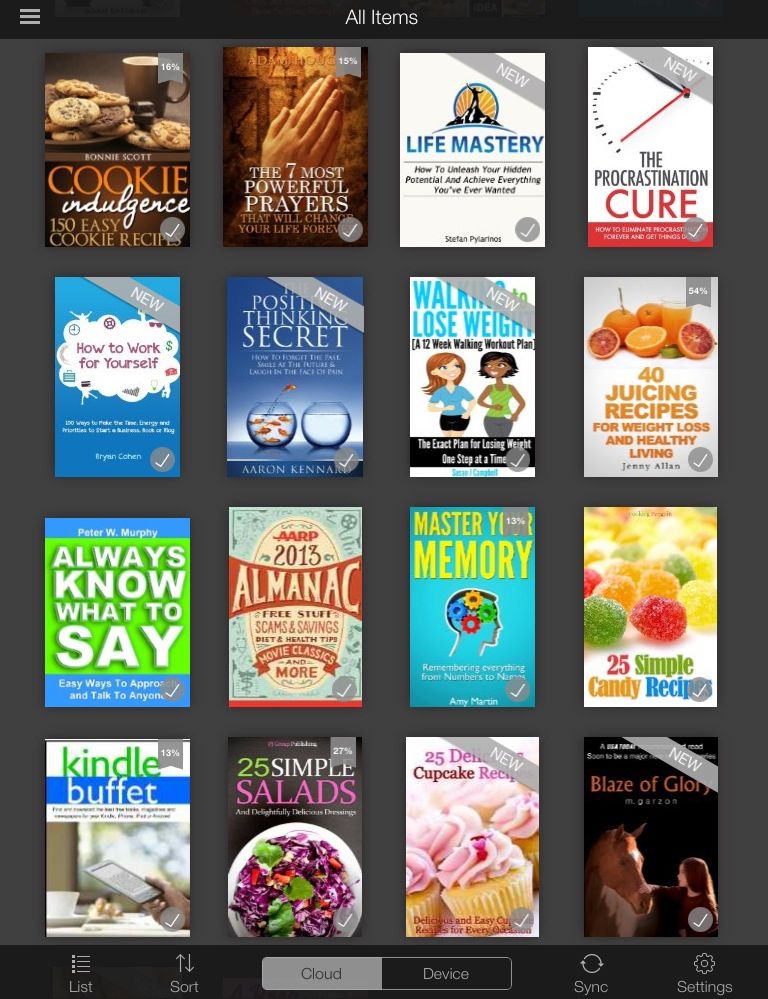 Ever heard of the free Kindle books available at different stores online? I am a big fan of book hunting. Just like what I do with magazines, I also look for free kindle books at Amazon. Can you believe that I can save $0.99 up to $12.99 per book? There are many authors who love sharing their works to everyone. They do it by giving promotions for their books. Most of these books are about weight loss, free recipes, healthy living, self-help and woman empowerment.





If you take hold of my iPhone, you can see a "Good Reads" folder and the top three apps you'll see are those enumerated above. I intend to use the said applications to help me achieve one of my promises for 2014 and that is to read more books. The apps will make it easy for me to read the beautiful outputs of great authors wherever I go. Don't get me wrong, reading physical books are way better than e-reading. It still feels good to actually hold the book and enjoy its smell as you flip the pages. But as I said, pleasure reading is a luxury I cannot afford due to my law studies. So for now, I will stick with using iBooks, Zinio and Kindle.

Do we have the same resolution? If you answer in the affirmative, then you might consider downloading the above-mentioned apps. Connect to the internet now with Globe's PowerSurf 499. PowerSurf is a consumable megabyte based data plan that's perfect for your on the go needs. You get 1GBconsumable MB allocation for one month. This will not only enable you to search for free ebooks or scout for magazine offers and read on the go. Just dial *143# for FREE or visit globe.com.ph/surf to learn more.