Tmart Fitness Exercise Equipment (Review with Giveaway)
If there is one thing that can immediately take my stress away (aside from drinking coffee or reading a good book), it is definitely shopping online. I feel happy everytime I browse for available products in different online shops. I also feel lucky when I score great deals online just by subscribing to the newsletters of my favorite e-stores. Whenever they have new offers and promotions, I am one of the first few persons who can know about them. Aside from this, it feels good to just sit in my favorite coffee shop or in our living room and at the same time, shop for great items. I do not need to go to malls and actual stores which are pretty tiring and time-consuming.
In the previous years, online shopping has become "my thing." I have mastered choosing legitimate sites from the illegitimate ones. I also know the best time to place my orders online (and that is during US holidays when most shops offer great discounts.) I always get the best value of my money when I shop online because I take advantage of "free shipping worldwide offers." I must say, I have mastered, in a way, the art of online shopping.
Just recently, I was introduced to
Tmart.com
which is a UK-based online shop. One of the things I love about this site is it's worldwide free shipping. With this feature, customers around the world can save up to $15-$50 (regular shipping fees) in all their orders made at Tmart. Another feature to love at Tmart is that it accepts payment via Paypal. This is a good thing for online shoppers like me who enjoy buying things via the internet but do not want to use credit cards for transactions. For those who use credit cards, Tmart also accepts Visa, MasterCard, American Express and Discover. This store also allows shoppers to choose the currency they want in checking out all their purchases.
Here is an item I received from the said site:
Fitness Exercise Equipment Double Abdominal PVC Wheel
under
Tmart Other Fitness Exercises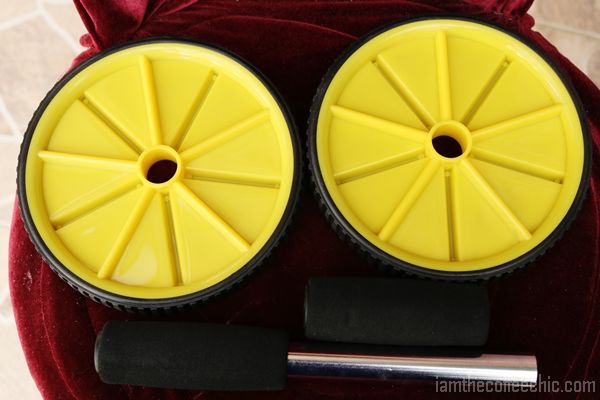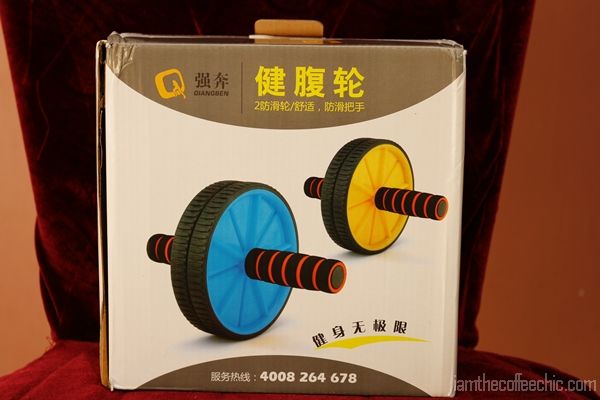 Product description: This kind of single wheel abdominal core exerciser strength trainer kit features extra-wide wheel with ergonomic handles. The rhythmic motion of the ab wheel helps users strengthen their shoulders, arms and back while helping them develop core muscles.
Package includes:
2 x Fitness Exercise Equipment Double Abdominal Wheel (Available Colors: Yellow or Blue)
1 x Handle

1 x Cushion
I have chosen this item because I want to have a stronger and firmer abs especially that summer is just around the corner. Ab-roller is also known as the best core trainer according to various fitness coaches and magazines. I have to work on my bod for my beach trips with friends two months from now. I fell in love with this product from Tmart because its extra-wide wheel with ergonomic handles allows me to perform roll-outs, inch worms, diagonal pulls and rolling planks. This exercise equipment also offers safety to all its users, thanks to its easy-grip handles which prevent slippage. As mentioned in the site, "The rhythmic motion of the ab wheel will help strengthen your shoulders, arms and back while helping you develop core muscles for the perfect six-pack."
Here's a good news to all my readers from the US, you can get a chance to win this item! All you need to do is enter on the Rafflecopter widget below. Just complete the entries and you are good to go. The giveaway will be open from February 27 - March 13, 2014. One lucky winner will be chosen randomly.
a Rafflecopter giveaway
To all the bloggers out there, if you want to review an item from Tmart or hold a giveaway on your site, feel free to contact cheneyaustin82@yahoo.com..