Midtown 101: Thankful for the Beautiful Prints
Beautiful prints. These are what you can get from Midtown Printing Co., Inc. They can print anything, from event invitations to tarpaulins or even photo books. Whatever their clients need, they can surely provide it. The first time I heard about this company was during high school because my alma matter, De La Salle John Bosco College, closed an exclusive contract with them to print our year books or memoirs (for graduating students only). Since I spent my primary and secondary years at DLSJBC, I have many copies.
Up to this moment, my memoirs are still in good condition. The reasons for these are:
First, I take good care of them properly. I make sure that they are kept in a safety place.
Second, the quality of the year books are great. Yes, Midtown (MPCI) produce high quality items.
Just recently, I ordered two products from them - the photo book and business cards. The best part of all is that I didn't pay for these items because I won in their Photo Book Giveaway for bloggers. Then, the printing for the business cards is also a complimentary gift from them during their organized event Midtown 101: Blogging with Precision and Efficiency.
Given its 45th year in the corporate enterprise, Midtown lives up to its theme of the year: "Treading with Precision and Cost Efficiency."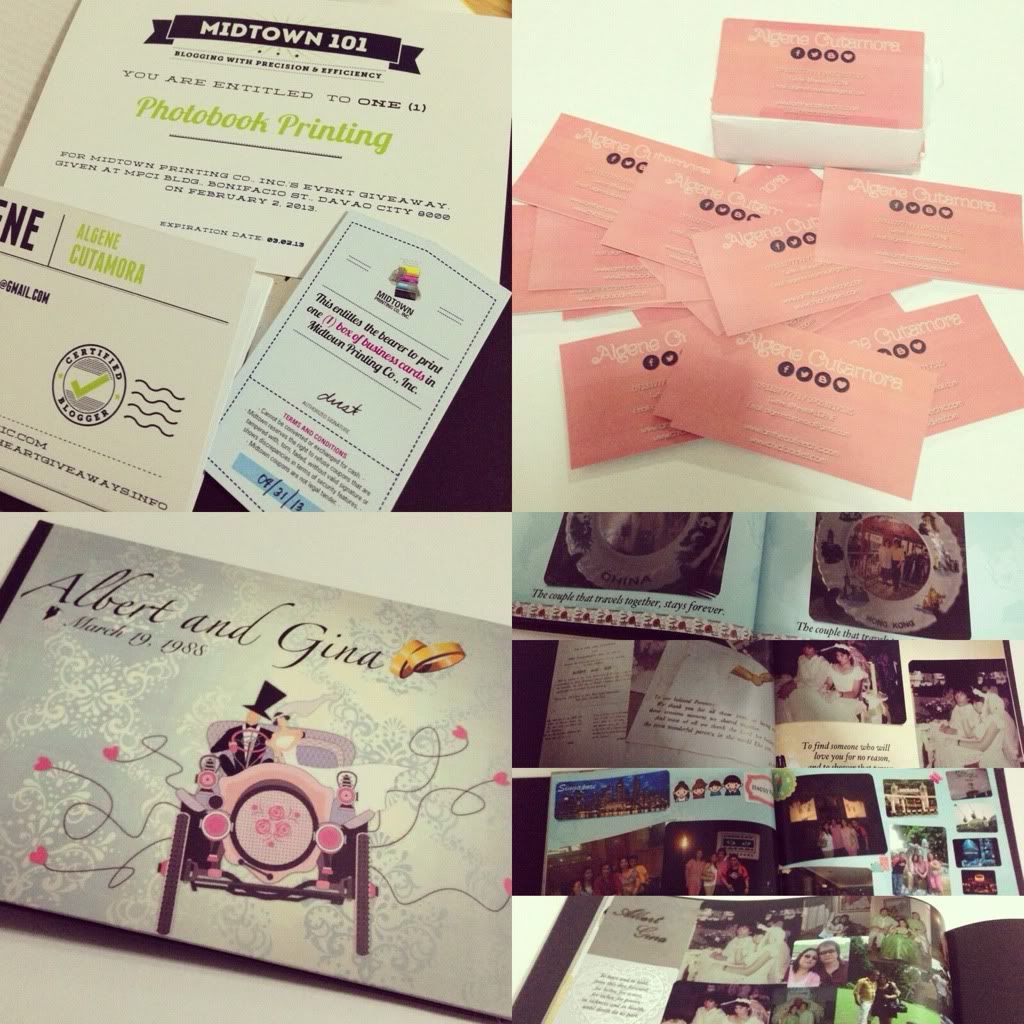 I'm really happy with these gifts from Midtown. I asked someone to design the business cards and ordered the prints using the latest innovation of the company - their
MPCI Corporate Online Printshop
. This site is perfect for those who do not have time to visit Midtown for their printing needs. All they need to do is to create an account at MPCI Corporate, choose the service you want, upload the design and pay your order. With these simple steps you can already order beautiful prints. Simply wait for the email from Midtown for more details about the transaction.
My mom and dad celebrated their 25th wedding anniversary last month. As a gift, I decided to compile all their photos into one book. I used a scrapbook app on my iPad for the designs. After completing the 20 pages, I visited Midtown and ordered the photobook. In one week time, I received the item.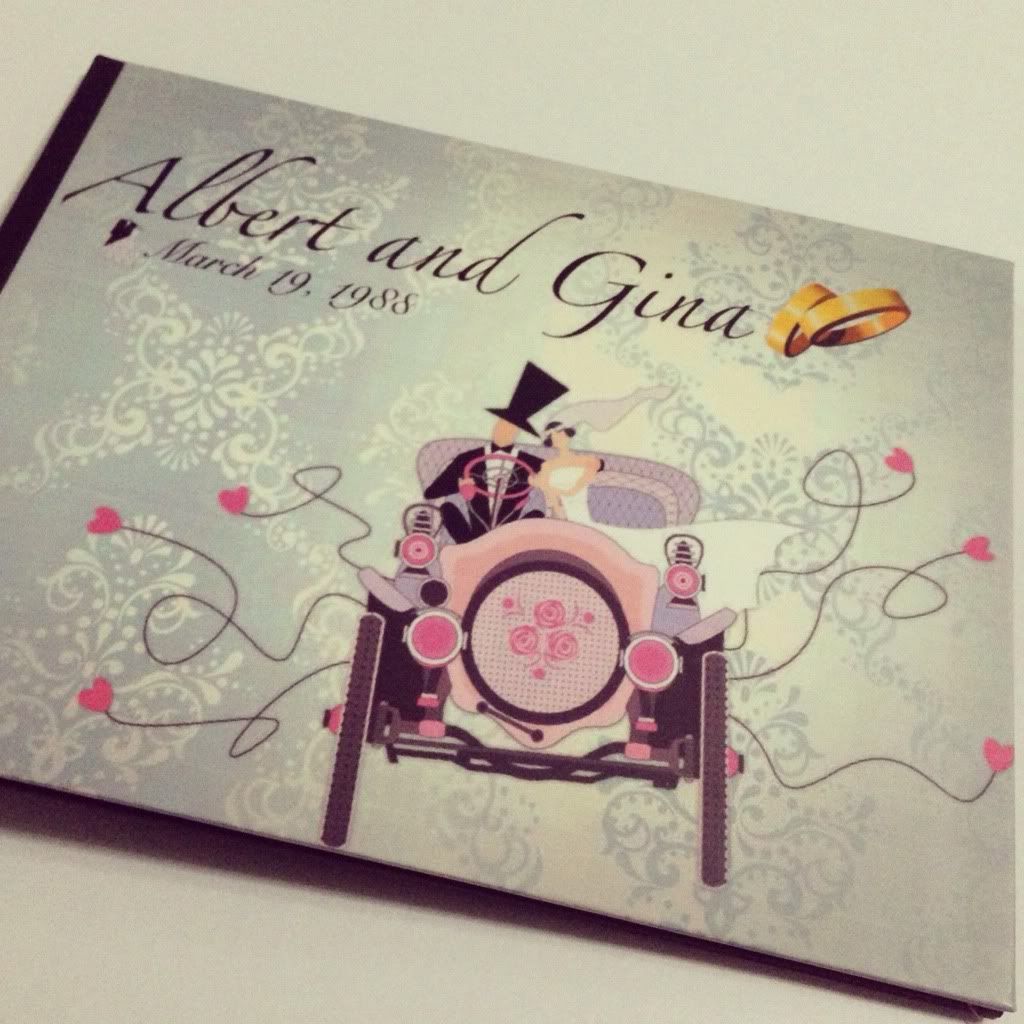 These are some of the pages of the photo book I ordered. I made sure that the out of the country tips of my parents are included. It was on 2004 when they visited China and Hongkong. On 2007, we went to Singapore together. There were also wedding photos of my parents taken on the year 1988. Nothing feels great than knowing that they are happily married. In turn, we have a happy family.
These business cards are designed by a good blogger friend of mine. As mentioned above, I ordered them online. Thanks to my friend Dust for delivering it to me!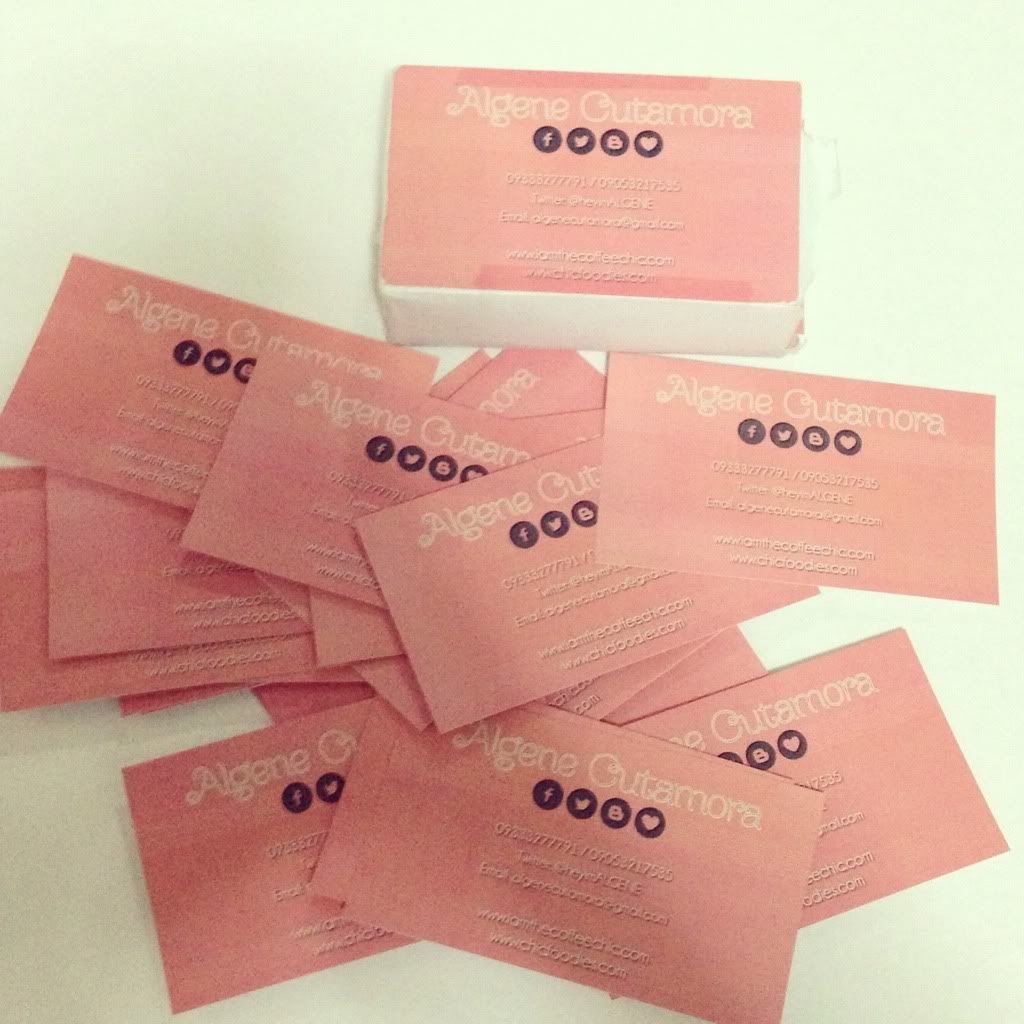 About Midtown Printing Co., Inc.:
Being one of the industry's leaders, Midtown has long acquired expertise in yearbook printing, making turning points of our lives memorable. Midtown made it possible to set the standard in different forms of publications. With the company's multi-faceted flair, it continues to serve the valued academe with educational learning media, and to relentlessly impart the culture of excellence.

Follow them on Twitter: @midtown_pmci
Contact number: (082) 221-3166
Website: www.mpcicorporate.com
Email: mpci_corporate@gmail.com