Kalasag 2012 and The Memories
When we enjoy the things we're doing, we barely notice the time.
Who would have thought that one year has already lapsed since the day I decided to make big changes in my life? I can still remember the day when I finally got hold of my Bachelor's Degree in Management Accounting. March 24, 2012 - the day of my
graduation at Ateneo de Davao University
. It was, indeed,
A New Beginning
.
The days following the graduation were not easy. There was a point where I needed to walk away from some of the things that used to matter in my life. Yes, it included my past relationship. One morning, I woke up and saw that things were already drifting apart between the two of us. No matter how much we tried to save the relationship, we just can't. Worse, we needed to completely depart from each other. We can't even be friends. At first, it wasn't easy but as weeks pass by, I started to realize that the break up was the second best thing that ever happened in my Summer 2013 (The first, making my parents proud for finishing my degree). Right now, I am happiest. I learned that
Looking Back to Move Forward
is important.
There were also many events that took place during last year's summer season. One of those is having the courage to enroll in Ateneo de Davao College of Law. As what I've always said, it was my father's decision for me to take up law. I always wanted to make him proud of me so I said "yes" despite the fact that I was hesitant. I guess parents really know what is best for their children because as of the moment, I am enjoying law school. It may be a tough world to be in but it is something that I love. Now that I'm loving the study of law, all I ever want is to become a lawyer someday. I will do it, not only for my dad, but most importantly, for myself.
So, why am I saying all these? I can't help but reminisce with what happened last year after receiving my copy of Kalasag 2012 - Ateneo de Davao University's year book.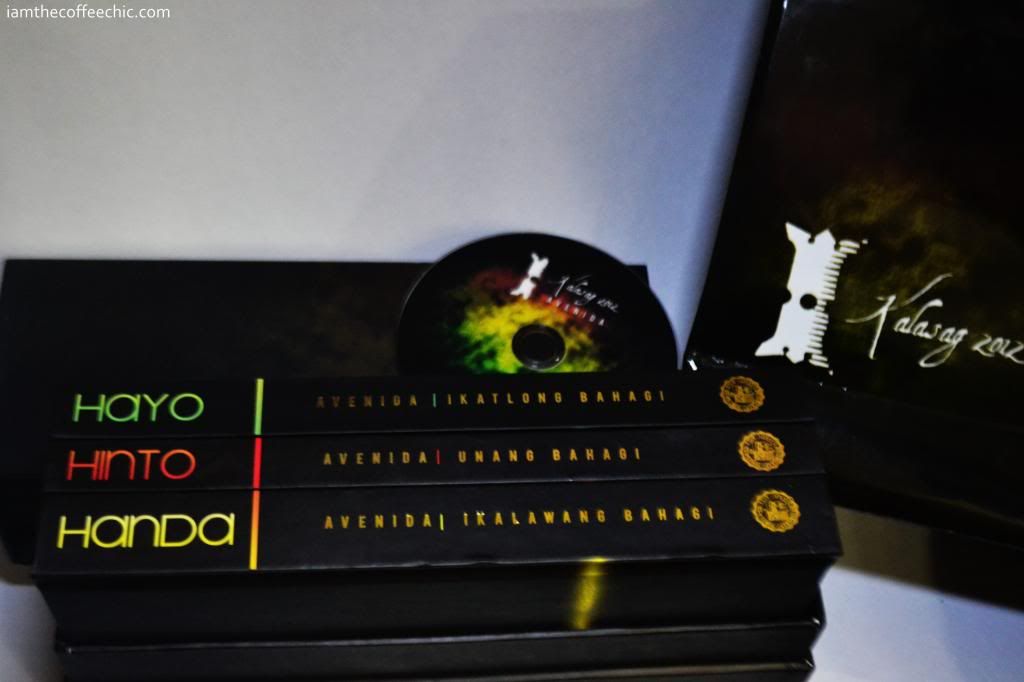 When I claimed my copy at the Kalasag office, I suddenly felt proud of myself. As what I've said earlier, I can't believe that it's BEEN ONE YEAR. Wow! How fast? How did I do it? One year ago, I said to myself that I'm going to become better... and yes, I can say that I am a better version of Algene. I believe that one day, I'm going to become the best version of me.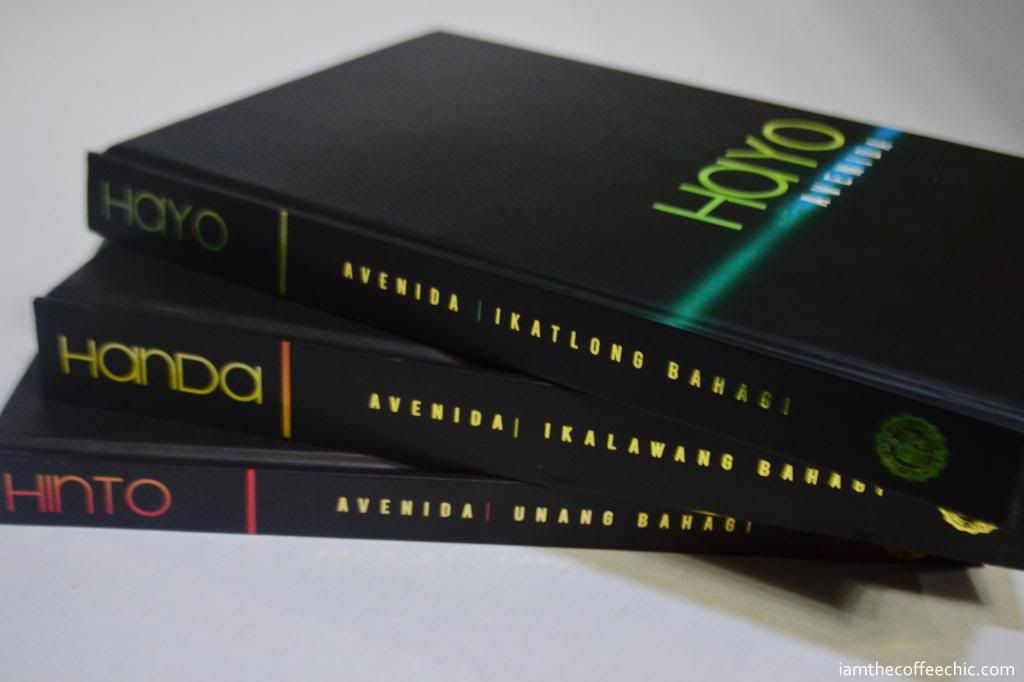 Hinto. Handa. Hayo. Stop. Prepare. Go. The theme for the Kalasag 2012 reminds me to never forget the importance of knowing when to stop, preparing for the drive and finally going for the things that I love. The colors of my life are red, yellow and green.
Masayahin, mapagmahal, maalaga - ito ang mga salitang maglalarawan kay Algene. Lagi siyang may dalang kaligayahan sa mga taong nakapaligid sa kanya. Gusto niya na lahat ay masaya. Siya rin ay isang matulungin na kaibigan at masunuring anak. Tunay na maasahan kahit anuman ang mangyari, 'yan si Algene.
The description in my year book was written by my cousin. Since Kalasag (Official Yearbook of the school) uses the Filipino language, I asked my cousin to prepare the write up for me.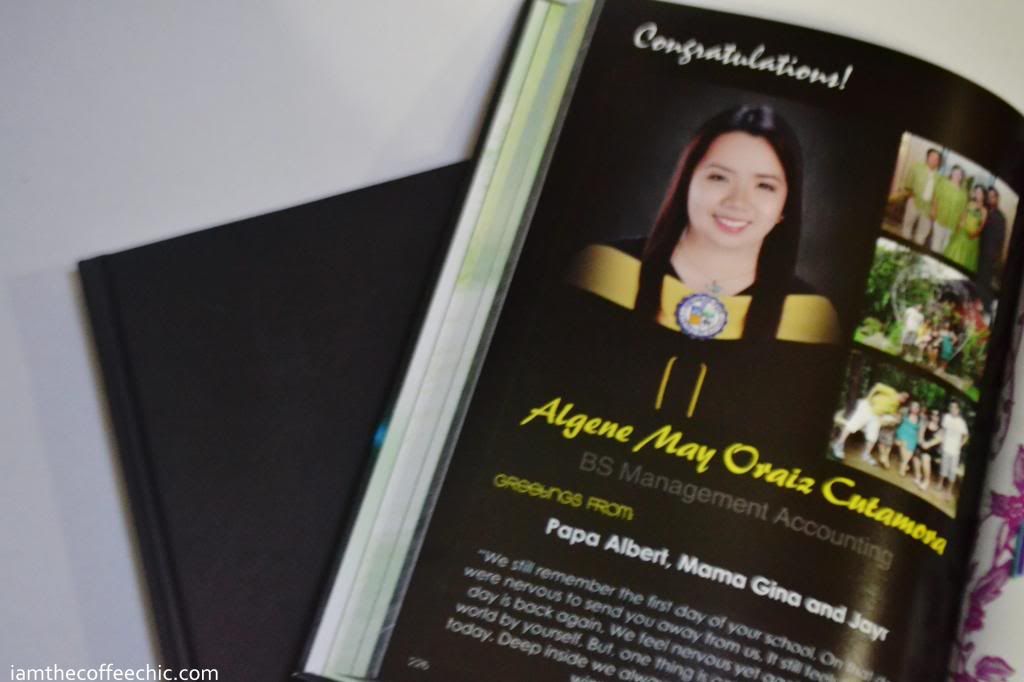 If there is one thing that I am truly grateful of in my life, it is having an opportunity to show my parents how much I love them. I hope and pray that I may receive another yearbook someday. Let it be from Ateneo College of Law.
Well, a girl can dream, right?