To the Special Woman and Not-So-Special Man
It's Easter Sunday. It's time for new beginnings. Earlier this afternoon, I got a visit from a good friend of mine. From our conversation, I learned that she got her heart broken again. To ease her pain, I decided to write two open letters for her and the guy who broke his promises. May these pieces allow her to completely let go of the past and to face the future full of courage. Sometimes, new beginnings are disguised as painful endings.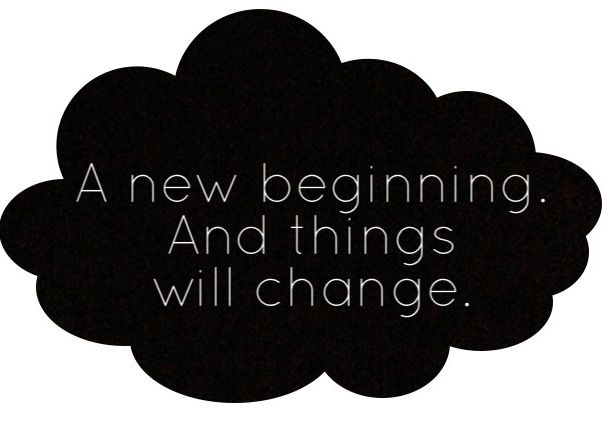 To the special woman who got her heart broken, this is for you.
Please remember that I love you. There are many people in this world who deeply and sincerely care for you. Never forget that others are willing to give up everything they have just to see you smile. As what I always say, you deserve nothing but the best in this world. Do not let anyone or anything bring you down.
Seeing you cry this afternoon broke my heart. I know it wasn't easy for you to admit that you and your "ideal guy" have finally parted ways. Worse, it was his choice and not yours. For sure, you feel like the world has turned its back on you. You are probably thinking of what you have done wrong to deserve all these.
You have always thought that it was your fault. But, have you tried stepping back from the whole situation and look at it in a bigger picture? It was him who left you hanging with no valid reasons at all. You did nothing wrong. Well, only you believed in what he said that he has feelings for you. You also believed that all his sweet actions speak of his "lovely feelings." After what he did earlier, I don't think he still has this intention of having you in his life anymore. No man, in his right mind, would do that do a girl whom he wants to be with. So, please let go of him and move on.
You deserve better. Do not hold on to someone who have this attitude of dropping you anytime he wants and picking you up when you're almost over him. Then, the same cycle happens again. He's back. Both of you will be okay for the mean time and suddenly, he's gone. Isn't that a crazy and shitty situation? You don't deserve that kind of set up. You deserve something better.
Sorry for being brutally honest. I just want to take you out of this mess. It hurts to see you cry for someone who is not worth it. You are in deep pain right now but someday, your heart will heal. You will forget about the person and eventually, you will thank God for bringing you away from him. There are endless possibilities for you, my dear friend. Do not settle for anything less.
Do not depend on a man to make you happy. Look around you, there are so many persons and things capable of bringing happiness into your life. Having a boyfriend or a pseudo-boyfriend does not mean ultimate happiness especially if the relationship involves a "one sided love."
One day, someone will come into your life who will sweep you off your feet. He is the man who will show you why all your past relationships with the wrong persons didn't work. He will remind you of your worth as a woman. Do not rush. You are still young. I believe that he will find you at the right time. Please be patient.
We have so many dreams and I suggest that we focus on making them come true. The pain in your heart will be gone soon. As of the moment, start counting all the beautiful things and lovely persons in your life. Be thankful that you have them.
The best way to get over a heartbreaking situation is to become a better version of yourself. Let go of all the tension. Think of happy thoughts. Learn how to love yourself more. Then, without you noticing it, everything in your life will change. The right man will come at the right time.
I needed to say all these to you. I love you.
Sincerely loving you since the beginning of time,
Your friend Algene

To the guy who broke her heart. You must be celebrating right now. How does it feel to make someone fall in love with you only to leave her in the end? I know I'm not in the position to say anything for I'm not the person whom you've caused so much pain. Sorry to disappoint you but I will say my piece because you hurt one of the persons close to me.

How could you break her heart over and over again? What have she done for her to deserve all those rude treatments from you? Where did your manners go? Or do you even have one? I couldn't believe that you said all those hurtful things. Why?

No matter what your reasons are, what you did to her was inexcusable. But, I still believe that she needs to forgive your wrongful act even if you have not asked for forgiveness. That is the only way for her to move on. She can only let go of her feelings once she releases all the painful memories in her heart.

While she's in the process of getting over you, do me a favor. Please get lost. Do not show up again. Stop sending her messages or calling her on the phone. Give her time to completely forget you. After all you've done, you must learn how to distant yourself. Do not show up again. Ever.

Despite what you've done, she still considers you as a good person. See? She doesn't even realize that you are a heartless beast. She doesn't have an idea what to do in case you'll come back again. Well, I know I can't do anything about it because the final decision will always come from her. I just wish that you are never coming back again.

Wherever you are right now, I still wish you the best. Karma is a bitch. Whatever goes around comes around. Remember that.

Sincerely mad at you,
Algene