May 2013 Birthday Giveaway Prizes
There are many things in my life that I am truly grateful of. Good things are coming my way and I want to share some of my blessings to others. I always believe that sharing is the best way to continue receiving greater gifts in life.
In line with the celebration of my birthday on May 2013, I am planning to host a giveaway on my main blog -
The Coffee Chic
. It will be cross promoted at
I Heart Giveaways
. It will start on April 30, 2013, so make sure to visit my sites one month from now. Meanwhile, I'm listing all the prizes to be given away for my Birthday Bash below.
Note: The number of winners and items to be given away are not yet final. I will add more prizes soon! Some of the prizes are sponsored while others came from my own pocket. If you are interested in sponsoring, you can send me a message at algene@iamthecoffeechic.com.
5 Pairs of Leggings valued at $29.99 each
Accessories Set - Worth $25 or Php1,000
1 Big Multiple Color Triangle Pendant Bib Necklace
1 Metal Glossy Circle Alloy Hair Ties Hair Accessories
1 Printed Silk Material Light Fashion Personality Scarf
1 Bowknot Cocktail Ring
2 C Leather Cord Bracelet Fashion (The Couple Personalized Woven Bracelet)
1 Retro Colorful Rhinestone Stars Lovely Earrings
Sponsored by:
Dual Shine

Bath Essentials Set - Worth $69 or P2,760
Composed of:
Venus Body Scrub (Lavender) - $14.99
Liquid Freud Body Wash - $18.99
Shunga Oriental Crystals - $34.99
Sponsor: Me (The Coffee Chic)
1 Set of Godiva Skin Care
Composed of:
1 bottle Whitening Facial Toner
1 tube Whitening Facial Wash
1 box Whitening Soap
1 box Whitening Anti-Pespirant Deodorant
1 box Whitening Facial Cream
1 box Whitening Facial Wash
Sponsor: Godiva Skin Care
CollageIt Pro - Worth $120 or P4,800
Firmoo Sunglasses - Worth $49 or P2,000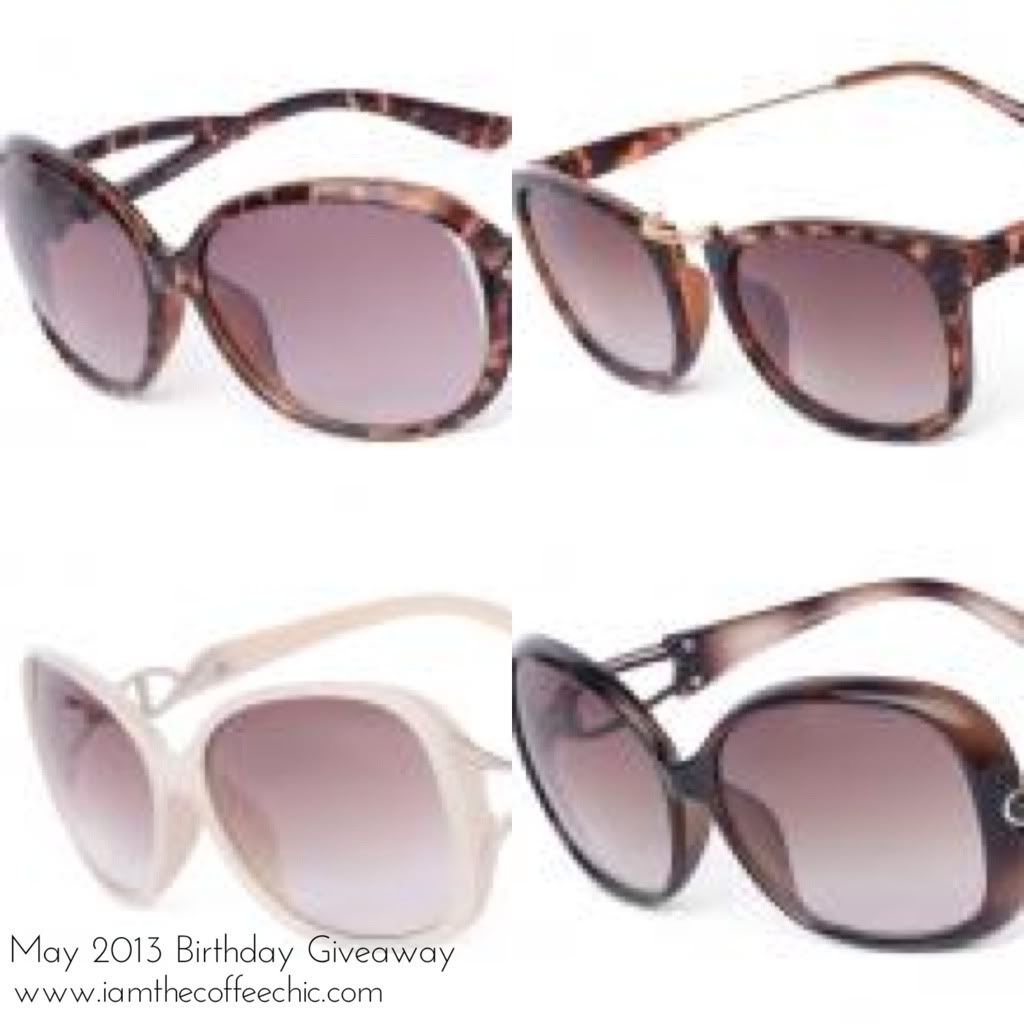 Composed of:
1 Pair of Wrap Around RX Sunglasses
Xoxo,
Algene