Conflict of Law 2013: "Going Beyond the Limits"
If there is one thing that I look forward to for the first week of February, it is the Conflict of Laws 2013. This event is the intramurals of the students enrolled in Ateneo de Davao College of Law where representatives from each year level compete in different games and activities. I'm not sure if everyone in school is excited for this event. All I know is that I, certainly, am.
Who wouldn't want to take a three-days off from all the academic to-do's in the College of Law? Wouldn't it be nice to be with my friends and classmates without thinking of all the cases to read nor the provisions to memorize? Wouldn't it be great to spend quality time with them simply watching games and enjoying the presentations?
What really excites me is that it is the first Conflict of Laws that that I will take part as a law student of Ateneo. Aside from this, I'm also tasked to cover the three-days affair with my fellow members in the publication. That means I can take photographs and share some of them on my blog.

I can't wait to see the cheer dancers as they grace the floor on the opening night of the Conflicts 2013. I'm also looking forward to watching the championship games with my close friends. For sure, my February 8, 9 and 10 will be days full of fun and excitement!
Conflicts of Law 2013: "Going Beyond the Limits"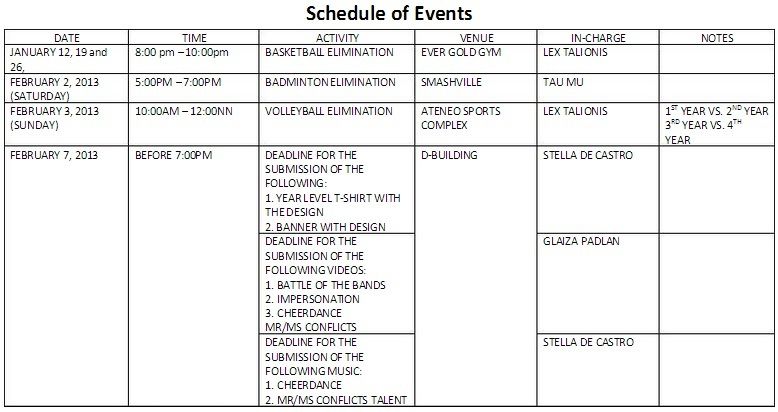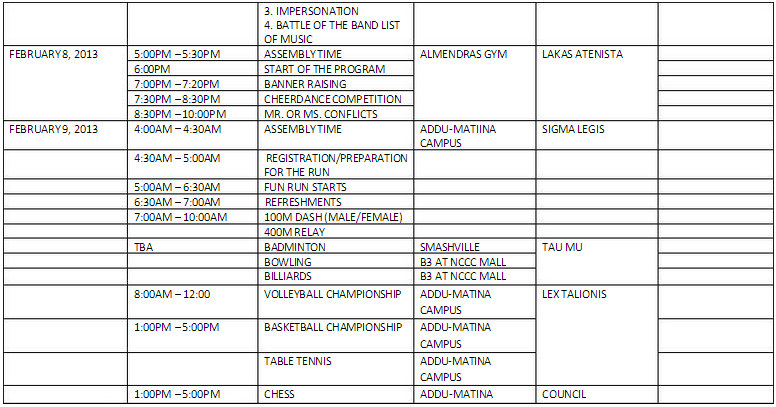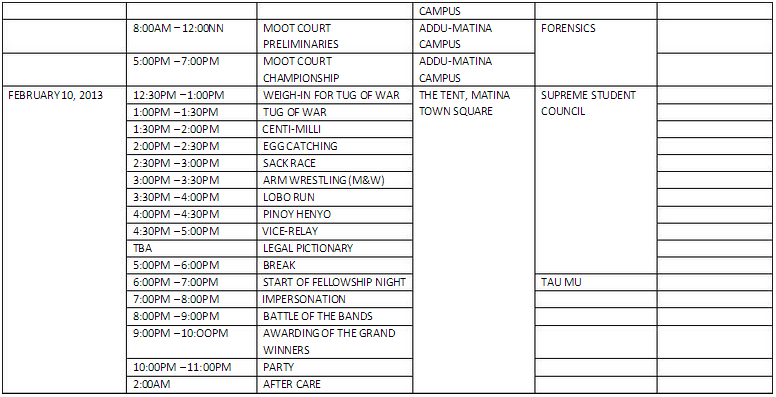 There are only three days left before this event starts! Countdown begins now.