The Magic of Christmas with David Pomeranz
If there is one thing that I would never forget in December 2012, it is seeing Mr. David Pomeranz in person. I can't believe that I had a once in a lifetime chance to meet the most-talented international singer I have ever known. I grew up listening to his songs and feeling every lyrics of his pieces. Some of my favorite songs of Mr. David are Born for You, Got to Believe in Magic, Undying Admiration and If You Walked Away. What I admire about him is that he sings from the bottom of his heart. His love songs send special messages to its listeners which is why it is unquestionable why many fans love him.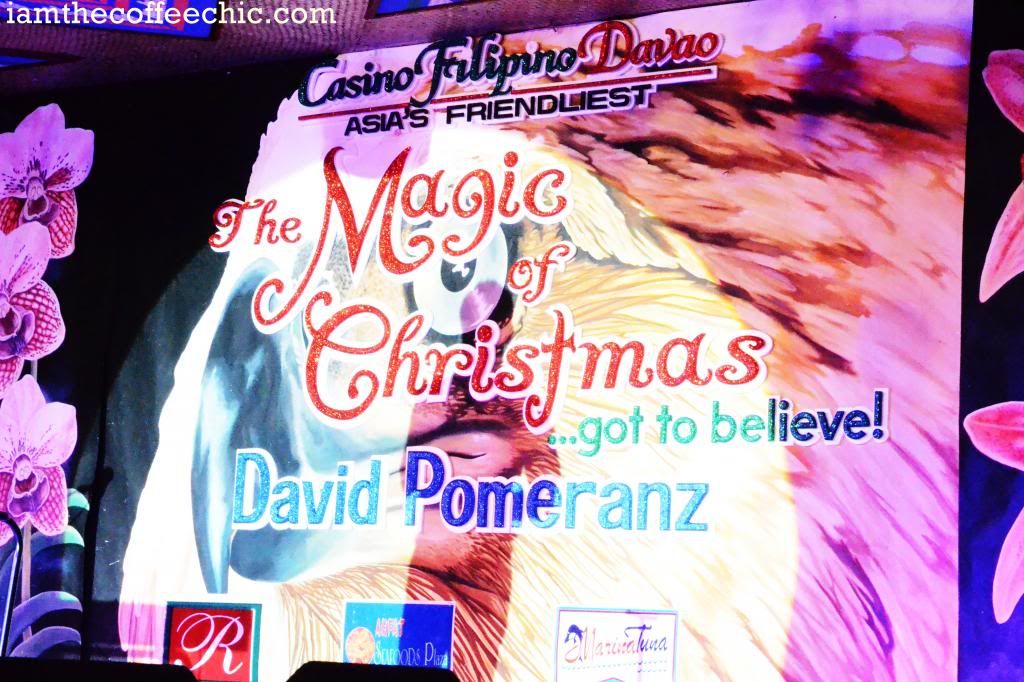 On December 16, 2012, Media Nation invited some bloggers to witness The Magic of Christmas with David Pomeranz at Casino Filipino. It's a week before my exam but still, I confirmed my attendance and promised to be present on the event. I guess I made the right decision because I really had intense fun. It was such a fulfilling feeling to see my favorite singer perform live. The close encounter I had with Mr. David Pomeranz is something that I will remember forever. That one special night will always be in my memory.
My most favorite part on the event is when David Pomeranz sang Gary Valenciano's Pasko na Sinta Ko. Who would have thought that this international singer can sing a Filipino song? I was really amazed upon hearing him sing the song with deep feelings. Here is the video below:
"Maybe the old songs will bring back to old times..."
I can't get this song out of my head. I must say, The Old Songs is one of my favorite pieces of Mr. David Pomeranz. To watch him singing this lovely song, please check the video below.
"Too many billion people, running around the planet... What is the chance in heaven that you'd find your way to me?" The first stanza of the song Born for You is something that moves me every time I get to listen to it. It makes me believe that indeed, some people are born to meet each other. Here is another video taken from the event:
To be honest, I prefer listening to the old love songs than the new popular songs coming out in the music industry. The good old love songs have deeper meanings and messages than the ones released recently. Sometimes, it makes me wonder "What happened to the music industry?" Despite this, I'm still happy knowing that there are still some singers who are as good as David Pomeranz. These wonderful singers do not only share their talents to earn incomes but also to inspire their listeners. I believe that good singers are those who can touch the hearts of their listeners.
I would like to extend my deepest gratitude to Media Nation for inviting me to the event. Seeing one of my favorite singers is a big accomplishment. I must say, you made one of my dreams come true.