Bloggers Royale: Davao Bloggers Christmas Party 2012

"Let's end the year with a *BANG* by taking part in this year's Davao Bloggers Christmas Party. Entitled "Bloggers Royale", this year's party will be nothing short of glamorous with a glittery Casino-themed venue, a flurry of surprise red carpet activities and bloggers masquerading in James Bond and Bond Girl-esque fashion! Trust me, this event is not to be missed!"





When I received this event notification on my Facebook account, I got excited and immediately pressed "Join" without event thinking about the classes I had to attend on that day. After confirming my attendance for the most-awaited Christmas party of Davao Bloggers, I started to feel pressure. First, I thought of the four subjects I would miss because of the event. Second, I had no idea what to wear for Bloggers Royale. Some of my blogger friends already started to post updates and Instagram photos of their outfits for the party. Third, my hectic schedule at school prevented me from doing all the necessary preparations. But when the big day came, I couldn't believe that everything was perfect.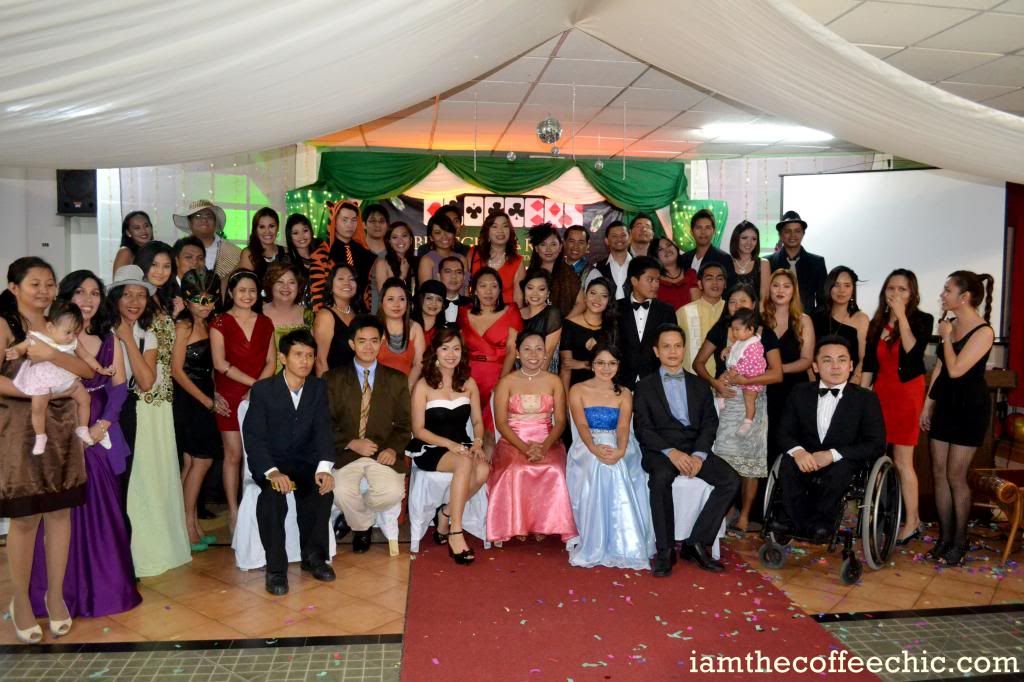 Davao Bloggers celebrated early Christmas at My Hotel.
See Picture Above.
This is the wackiest photo I have on my folder. It's supposed to be a formal group picture but since there were many photographers taking their shots, we were confused where to look. Oh well, such is evident on our faces!
It's good to know that I belong to a dynamic blogger organization in the city headed by amazing officers. What I love about this group is that I am with the persons who have the same interests as I do. These persons also love to blog about anything under the sun, attend blog/media events and enjoy what Davao has to offer.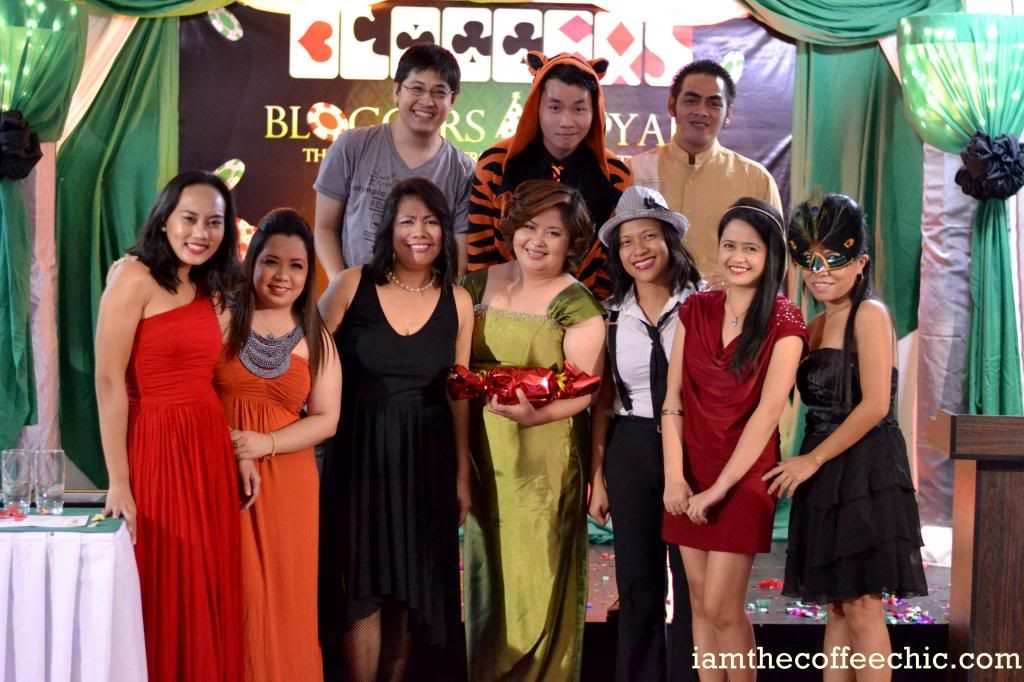 In the photo above. Me (2nd person from the left) with other Davao Bloggers who enjoy writing about personal and general stuffs. Two of my closest friends (on my left and right) in the community are Ate Suzette of (www.swexie.me) and Ate Rovie (www.rovsaguilar.com).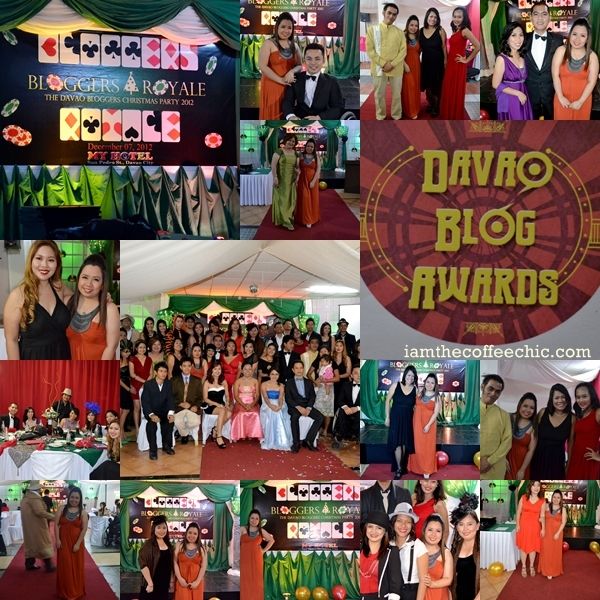 I really enjoyed the wonderful night I spent with my fellow Davao bloggers. Everything went well. Aside from the fact that I celebrated the first Christmas party for the year 2012 with them, I also received two awards on that night - Best Personal Blog and Blogger of the Year. Earning these wonderful awards made my night completely unforgettable. I will share about it on my next blog post. Meanwhile, please see the videos below for the President Reports and Sir Bert Barriga's talk.
The Presidential Annual Report of the activities of the Davao Bloggers Association for the year 2011-2012.
Sir Bert Barriga of ICT-Davao talks about the influence of DB in the progress of the city.
I must say, Bloggers Royale: Davao Bloggers Christmas Party 2012 was a complete blast! I'm looking forward to spending another year with them.