Belle de Jour Power Planner Giveaway
It's December already and I can feel the Christmas season. The spirit of giving and sharing is truly in the air. On the first day of the month, my mom surprised me with a
diamond ring
. The day before that, I received an email from an online company asking if I would like to host a giveaway of $500 coupon codes to my readers at
I Heart Giveaways
. Then, the most recent gift I got was from BDJ. It's a brand new Belle de Jour Power Planner 2013.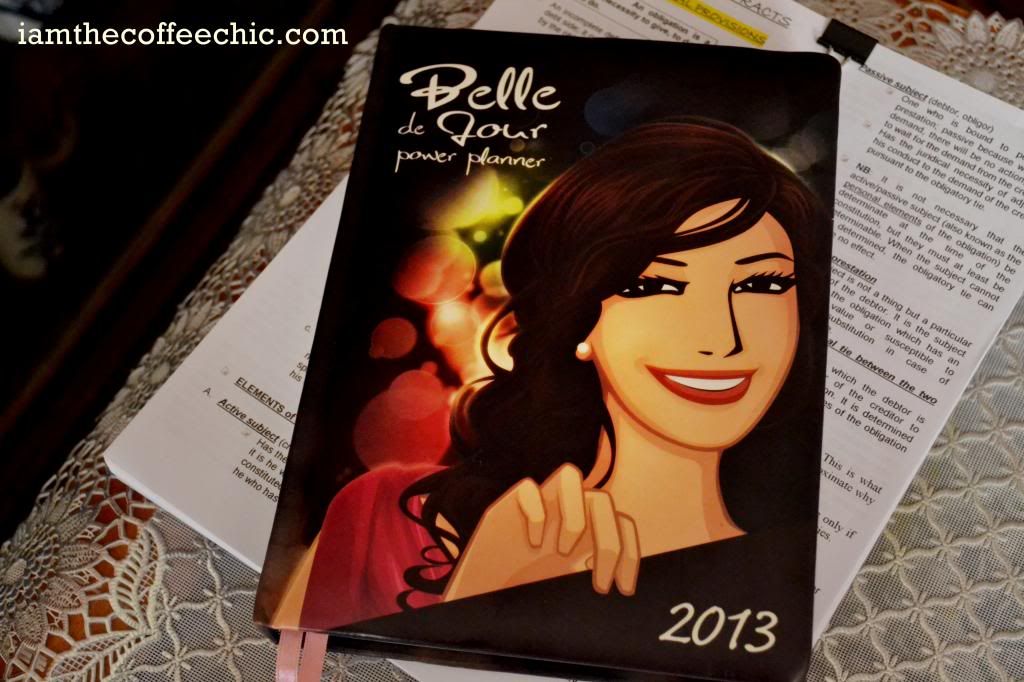 Belle de Jour Power Planner is especially made for the Pinay fashionista achiever. The term Belle de Jour (bel duh zhoor') is French fashion lingo for "It" girl, we have redefined it to mean the modern day renaissance woman who dares to achieve her goals, lives her dream life, makes a difference in her community, while doing everything in great style.

The power planner includes time-management principles to help BDJ Girls manage their life better, articles and affirmations to inspire them to live life to the fullest and of course, coupons to remind them of work-life balance.
This planner comes with a Belle de Jour lifestyle card which entitles the holder unlimited perks and exclusive offers. BDJ Power Planner also contains coupons from different shops like Coffee Bean and Tea Leaf (CBTL), Roxy, SM Parisian, SM Ladies, Red Box, Megaworld, Eastwood Mall, Chocolate Clothing, The Ramp Crossings, Browhaus, Subic Grand Seas Resort, and many more.
As you can see in the picture above, there is also a 2013 BDJ Checklist. I can't promise but I will try to do all the things listed on it. The checklist is one of my goals for the upcoming year. For sure, 2013 will be more fun exciting especially with the Belle Planner.
Before every month starts, there is a short article discussing some tips and tricks on how to become a better person or how to be good at something. In fact, June 2013 is all about being a blogger and trying to get things done the right way.
Since I love December so much, as well as my readers out there, I will be giving away 1 Belle de Jour Power Planner!
This giveaway is open to Philippine residents only. It will run from December 5 to 25, 2012. The winner will be announced on my
Facebook page
. The prize will be shipped by BDJ to the lucky reader. Enter on the rafflecopter below. For inquiries, feel free to contact me at algene@iamthecoffeechic.com. Thanks!
a Rafflecopter giveaway