They say, people who are in a relationship are more likely to gain weight than those who are single. I used to disagree with this idea until I met my special friend and started gaining weight intensely. For the past 25 months of being with him, I noticed the irregular eating patterns that we have. We are like all other couples who enjoy eating a lot. Every single day, we have heavy breakfast meals. Most of the time, he picks me up at home early in the morning and brings me to fast food chains. For lunch and dinner, we often cook meals together or go to restaurants. In between meals, we also enjoy having our meriendas. There are also times when we go out with our friends and dine in eat-all-you-can restos. With all these food trips, it is really hard to stop ourselves from gaining some pounds. No matter what I do, I just can't say no to all these temptations. Most especially when he keeps on surprising me with chocolates and his own recipe meals!
Like yesterday, we had again another fun-food-filled Wednesday! Before we watched the movie
Arthur Christmas
, we headed to Mandarin for our lunch. I really love the quail egg siomai and fried seafood rolls of this Chinese restaurant! That is why I always order for it every time we eat at the place.
After having a wonderful lunch, we went to the cinema and then to Bake & Churn for the ice cream cakes! Who doesn't love an ice cream especially when it's baked?
Though this is out of the topic, I would like to thank my friend for choosing this great bag for me! It's the perfect choice!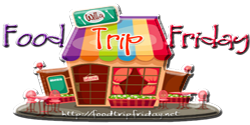 Thank you for the first Coffee Talk ♥